Blemish-prone skin can often be challenging to deal with. Introducing our best skincare for blemish-prone skin into your skincare routine will ensure you are looking after your skin type as best you can by helping to detoxify, calm and clarify the complexion. 
What is Blemish-Prone Skin?
Blemish-prone skin is a collective term that refers to any imperfection or impurity seen on the skin's surface. Coming in many forms, whether it be a spot, bump or discoloration, blemishes are a common skin concern which can affect all of us at some point – regardless of age.   
This skin type can also be triggered by excess sebum production, stemming from hormones, lifestyle, medication or even genetics.  
Skincare Routine for Blemish-Prone Skin 
A consistent skincare routine is essential for maintaining a healthy and calm complexion – especially if you are prone to blemishes. 
Breakout prevention, reduction of inflammation and the promotion of healing, are all factors that can be controlled by using the right products and techniques. An effective routine will encourage regulated oil production and a balanced skin microbiome, leading to smoother, and more radiant finish. 
Discover our best skincare routine for blemish-prone skin:
1. Start with a Gentle Cleanser
It's crucial to start with a gentle cleanser to avoid stripping the skin of its natural oils. We recommend the Thermal Cleansing Balm and Moor Cream Cleanser.
Working as a double cleanse on the skin, the duo harnesses the powers of Hungarian moor mud to remove impurities on the skin to keep pores healthy.  
How to Wash Blemish-Prone Skin
Firstly, reach for the Thermal Cleansing Balm to start your cleanse. Once massaged into the skin, the balm melts into a gentle oil that quickly breaks down any stubborn dirt or oils.  
How to use: Take a small amount and apply to dry skin. Massage the product into the skin using circular motions and wipe away using a damp face cloth or cleansing mitt.  
For your second cleanse, use our Moor Cream Cleanser and conjure up a rich lather on the skin to remove any remaining impurities.  
How to use: Take a pea-sized amount onto damp skin, massage and rinse with warm water.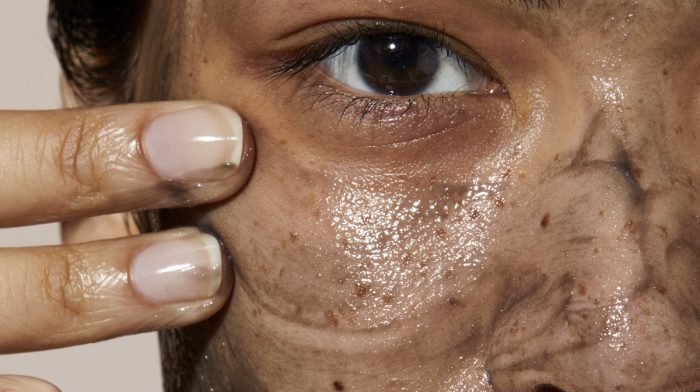 A two-step ritual, the double cleansing method leaves skin feeling purified, refreshed and revitalized, ready for the rest of your routine.
2. Exfoliate Regularly
Regular exfoliation is vital for cell turnover on the skin's surface, which helps to maintain healthy pores and a brighter complexion.  
We recommend using a gentle exfoliator once or twice a week, depending on your skin' sensitivity.  
Our Refining Facial Polisher is designed to enhance your skin's radiance and lightly slough away any dead skin cells, revealing a luminant glow.  
3. Use a Clarifying Toner
Clarifying the skin using a toner is one of the most impactful steps towards a clean complexion, as it works to: 
Remove any dirt or impurities remaining after cleansing 

 

Unclog the pores

 

Balances the skin's pH 

 

Even the tone with our balancing and hydrating Omoressence. The perfect

toner for blemish prone skin, that works to

reinvigorate and even the complexion.

 
How to use: Pour a few drops into the palm of your hand and lightly pat over your face and neck.  
4. Hydrate the Skin 
Even if you have oily skin, it's essential to moisturize to keep your skin hydrated. If deprived of the vital nourishment it needs, this skin type may produce excess oils to compensate for lack of moisture on the skin, causing more breakouts and irritation. 
Choose a lightweight, oil-free formula that won't overwhelm or congest the skin, but simply boosts hydration for a calm, soothed complexion. 
Serum for Blemish-Prone Skin
Our Instant Perfecting Serum easily absorbs into the skin, leaving a fresh, rejuvenated glow.  The infusion of hyaluronic acid and our patented Healing Concentrate™ combines hydration with firming qualities for lifted, supple skin. 
How to use: Apply two pumps to freshly cleansed skin, both morning and night. 
Moisturizer for Blemish-Prone Skin
Our Elemental Emulsion delivers the properties of a moisturizer and serum into one velvety formula.  
Harnessing the powers of marine extracts and hyaluronic acid, this product enables the skin to enjoy long-lasting hydration while controlling shine on the surface. 
How to use: Apply to the face and neck after your serum, morning or night. 
5. Add a Treatment to Your Regime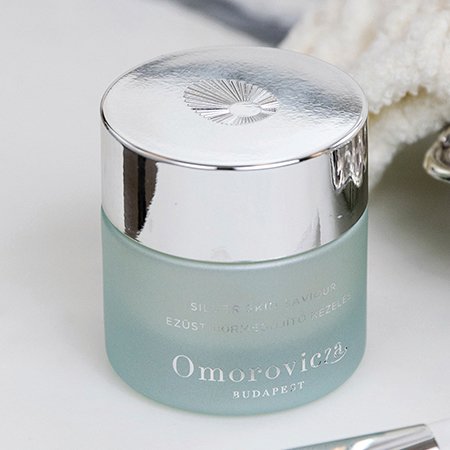 It's important to ensure you implement moments of self-care into your skincare regime as often as possible.  
Adding in our Deep Cleansing Mask is a wonderful way to gift your skin with an intensive cleansing treatment that will detox and reset your complexion.  
Using the transformative qualities of Hungarian moor mud, this mask helps to alleviate inflammation, decongest and reduce pore size for a radiant glow. 
How to use: Apply all over face and neck using a mask brush. Leave for 15-20 minutes for optimal results and rinse thoroughly. Use bi-weekly or as a targeted spot treatment for breakouts. 

Unlock the many secrets of Hungarian Moor Mud and why you should make it a new staple in your pamper routine.
For something more indulgent, try our Silver Skin Savior. The perfect remedy for congested skin, this treatment is infused with colloidal silver, niacinamide, and BHA (Beta Hydroxy Acid), to effectively care for blemish-prone skin. 
The anti-microbial and anti-bacterial properties of colloidal silver combined with niacinamide, creates the perfect union to combat blemishes and breakouts. The addition of salicylic acid helps to decongest to reveal brighter-looking skin.  
How to use: Apply generously to the face and neck and leave for five minutes on first use, slowly building to 10-15 minutes once the skin is familiar with the product.  
Remove the product using a warm, damp cleansing mitt. 
Our Trial Kit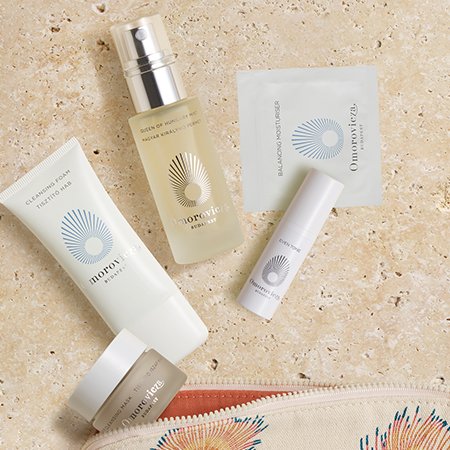 If you are still unsure as to what your perfect skincare regime entails, opt for a starter kit, as it will allow you to trial out what works best for you. Our Clear Skin Kit focuses on controlling shine, reducing pore size and balancing the skin for a more decongested complexion. 
Our Lifestyle Tips
In addition to your skincare routine, there are several lifestyle changes you can make to promote healthy skin from the inside. 
1. Stay Hydrated: 
Drinking plenty of fluids helps the body to flush toxins out while keeping the skin hydrated. 
2. Adopt a Healthy Diet:
A diet rich in fruits, vegetables and whole grains will nourish and cleanse the body from the inside, which will radiate through the skin.  
3. Manage Stress:
Stress can trigger breakouts, so it's essential to find ways to manage it. We love yoga or meditation as methods to wind down.  
4. Get Enough Sleep:
Seven to eight hours of sleep is optimal to ensure you are well rested, and your skin is able to repair and regenerate. 
5. Protect Your Skin
Protect the skin from the sun by using a broad-spectrum sunscreen with at least SPF 30. Sun damage can cause inflammation, breakouts and hyperpigmentation.  
Tailoring both your lifestyle and skincare rituals to your skin's specific needs could be transformative for your skin's health and appearance – enjoy your radiant glow!