Highly acclaimed by skincare therapists, Vitamin C is an antioxidant that offers a multitude of benefits for skin. While the ingredient features within skincare products of all varieties, including cleansers and toners, one of the most efficient ways to include it within a routine is in serum form.
Read on to discover the benefits of Vitamin C for skin, when to use it, and how to use Omorovicza's Vitamin C serum to revitalize and rejuvenate the skin.  
What Is Vitamin C?
Vitamin C (also known as ascorbic acid) offers a variety of health benefits, including protecting cells and maintaining healthy bones.  
When used in skincare, our facial therapists consider Vitamin C an essential ingredient. As well as being a powerful antioxidant that helps to protect skin against free radical damage, it also boasts brightening qualities and helps to target uneven skin tone.  
To find out more about the benefits of Vitamin C for the skin, read our Guide to Vitamin C Skin Care.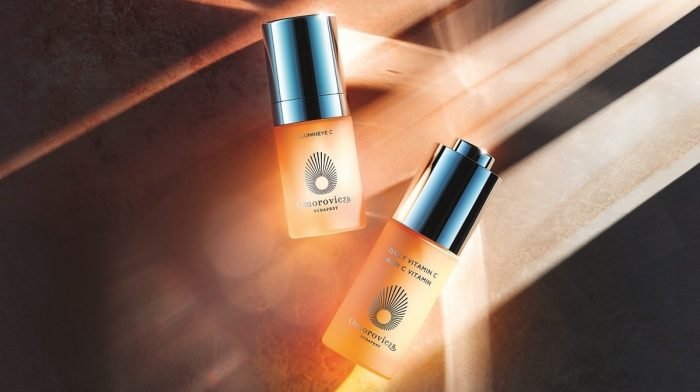 Vitamin C prevents free radical damage and premature aging, for radiant, even-looking skin.
What Does Vitamin C Serum Do
?
Vitamin C serum is a gel-like liquid that contains a potent concentration of this key ingredient. Applied topically, its rich formula provides skin with a fast-absorbing dose of Vitamin C to instantly improve tone and texture. 
Vitamin C serum can penetrate deep into pores and help to remedy uneven skin tone, rough texture, fine lines, and dullness. 
What Are The Benefits Of Vitamin C Serum?
Vitamin C serum provides essential daily protection against environmental aggressors and helps to give the skin a youthful and natural glow. The benefits of Vitamin C serum include:
Highly-concentrated application

 

Absorbing deep into skin

 

Shielding against free radicals that break down collagen

 

Reducing signs of aging

 

Brightening the skin's appearance

 

Delivering moisture and increasing moisture retention

Improving uneven skin tone

and pigmentation
Best Vitamin C Serum
The Omorovicza Daily Vitamin C Serum is the perfect Vitamin C treatment. Offering a stabilized form of the powerful antioxidant, paired with niacinamide, this milky serum helps to defend against environmental aggressors, boost collagen production and rebalance pigmentation for a more unified-looking skin tone.