YOUR CUSHIONING ROUTINE
YOU'VE FOUND THE ONE
Finding the right moisturizer feels like an everlasting quest.
Introducing Cushioning Day Cream, designed for all skin types, it is a universal rejuvenating hero that cushions and plumps.
The perfect addition to your morning routine, discover our recommended healing ritual to achieve your best skin.
CUSHIONING DAY CREAM
Ideal for all skin types, this fast-absorbing buttery cream instantly plumps and cushions whilst delivering lasting hydration and boosting skin's natural shield function.
SHOP NOW FOR $238
DISCOVER MORE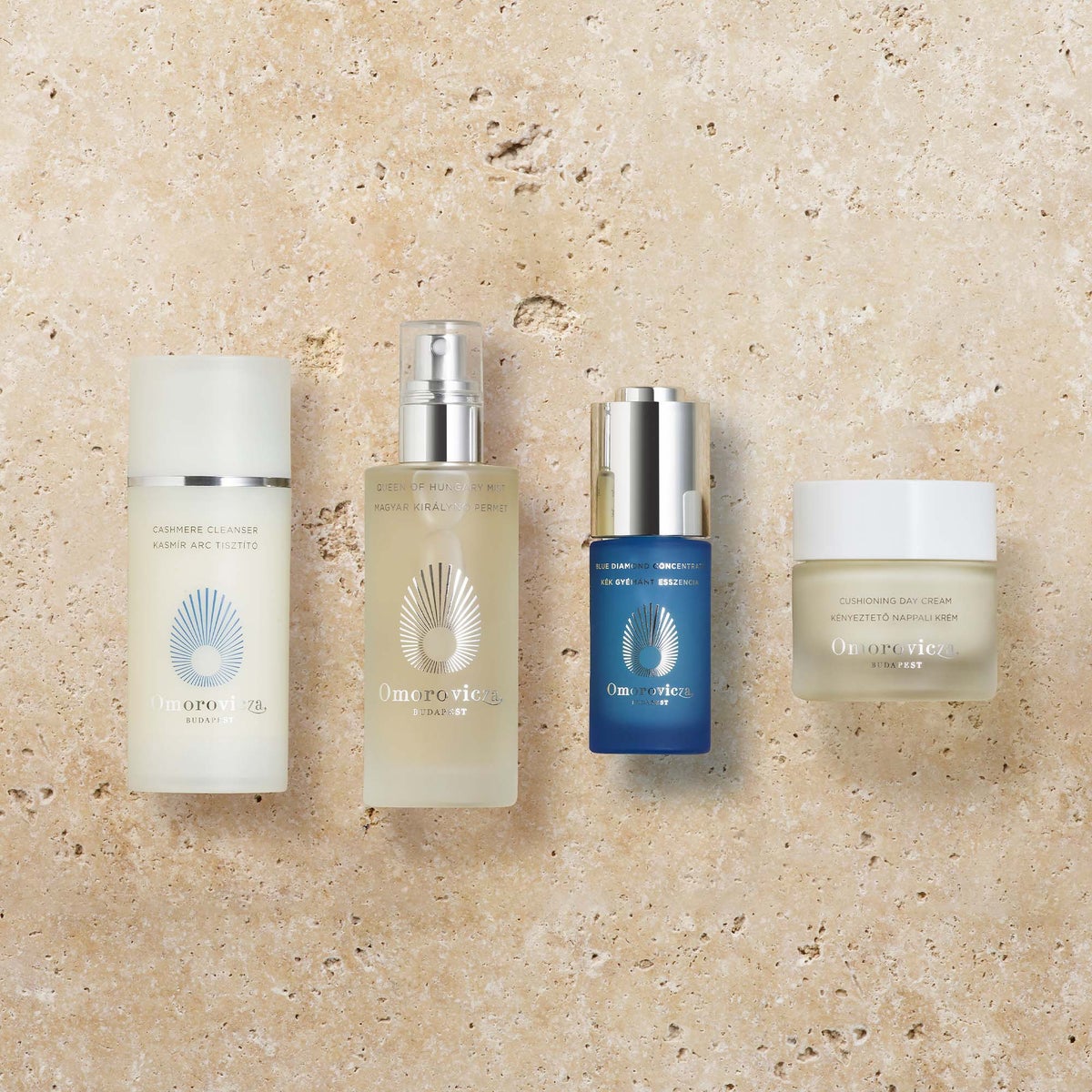 FOR SENSITIVE SKIN
Start your morning routine with our Cashmere Cleanser, a gentle cleansing milk, and follow with a spritz of Queen of Hungary Mist for added hydration. A few drops of Blue Diamond Concentrate encourage greater elasticity and firmness for a radiant and rejuvenating complexion. Finish with Cushioning Day Cream to plump, hydrate and protect skin throughout the day.
SHOP NOW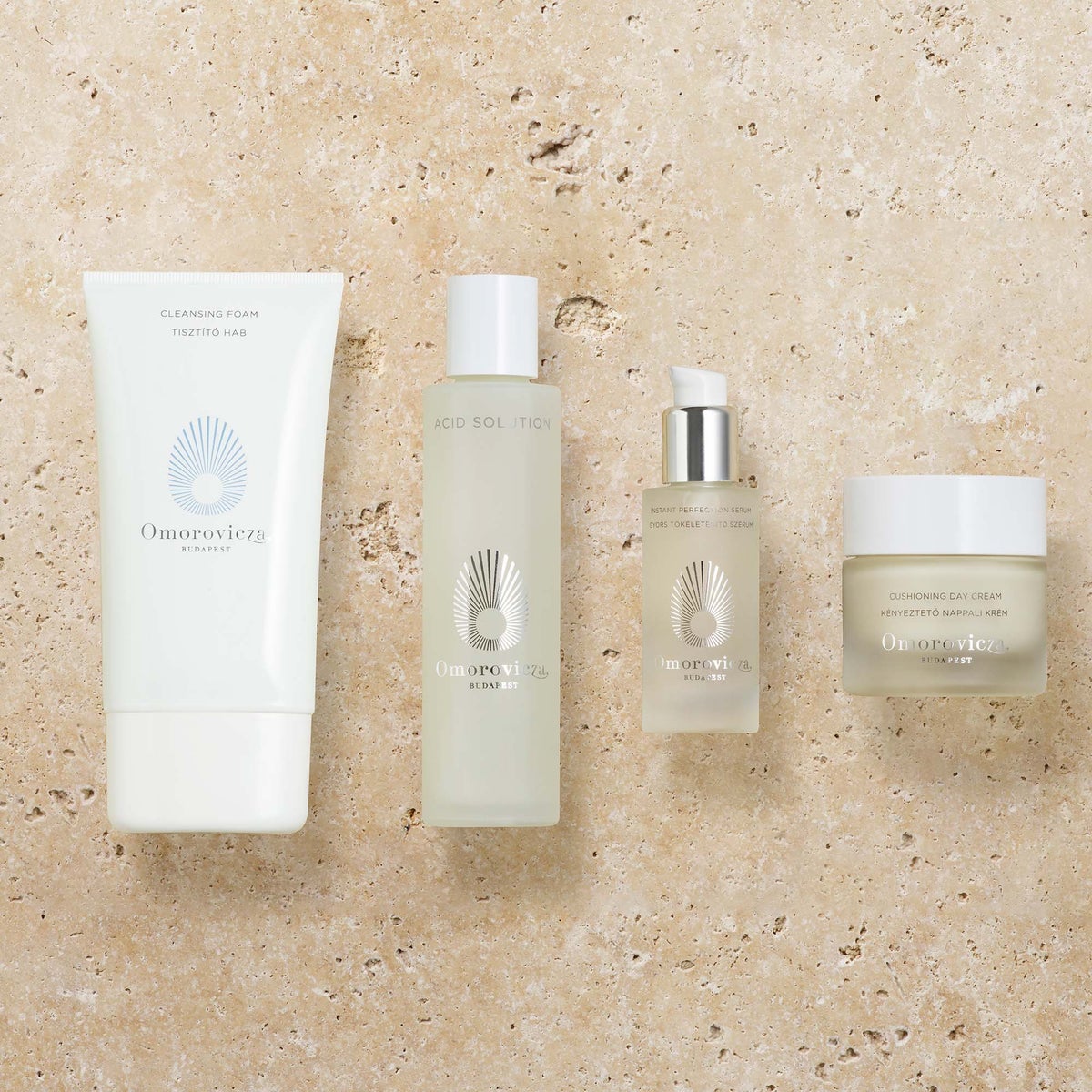 FOR OILY & COMBINATION SKIN
Begin with Cleansing Foam to swiftly purify and refresh skin, followed by Omoressence to balance and hydrate. Apply a few drops of Instant Perfecting Serum to achieve shine-free radiance with pores and lines appearing reduced. Finish with Cushioning Day Cream, a featherlight cream that absorbs instantly to plump, hydrate and protect skin without overwhelming it.

SHOP NOW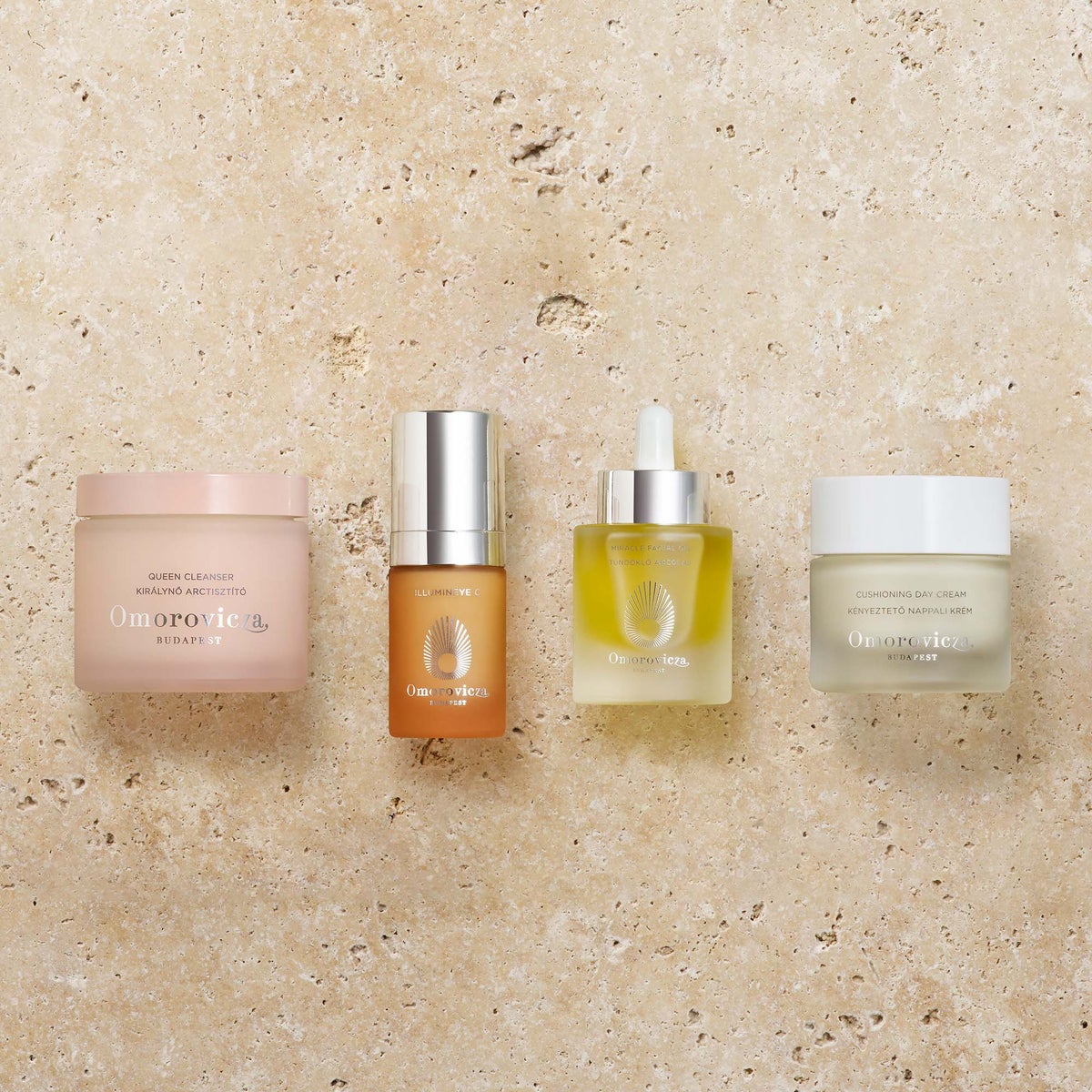 FOR DRY SKIN
Start your morning routine with Queen Cleanser, our indulgent cream cleanser that nourishes and cleanses without stripping. Follow by dabbing vitamin A rich Illumineye C under the eye area to a brighter complexion. For ultimate hydration, use a few drops of Miracle Facial Oil as a serum, and finish with Cushioning Day Cream for nourishment that lasts throughout the day and rejuvenates the complexion.
SHOP NOW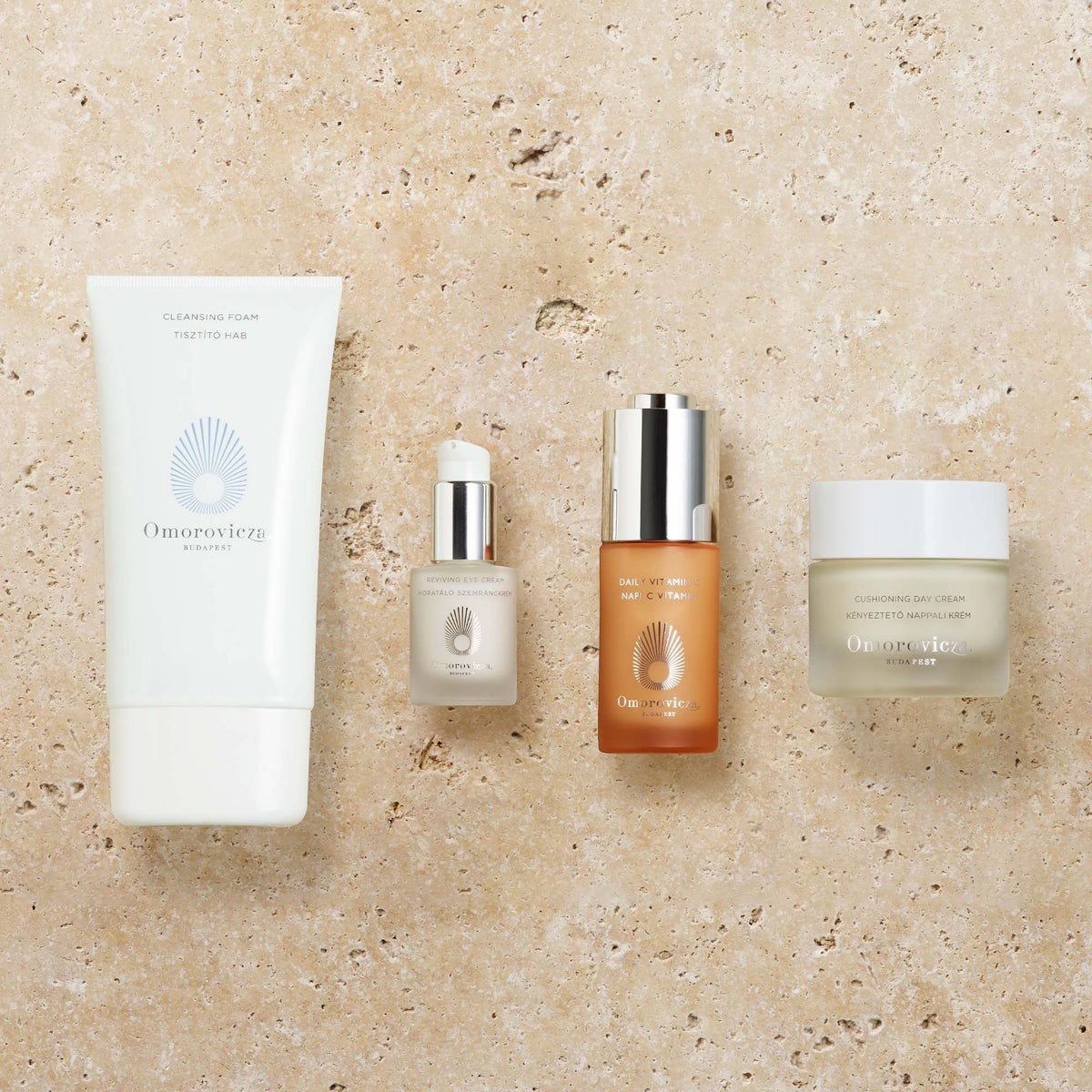 FOR NORMAL SKIN
Begin your morning routine with our bestselling Cleansing Foam to purify and cleanse. Follow with Reviving Eye Cream, a cooling, cucumber-scented cream that reduces puffiness and hydrates the eye area. Daily Vitamin C is an anti-oxidant rich serum that helps stimulate the production of collagen and protects skin for a rejuvenated complexion. This is an ideal partner for Cushioning Day Cream, our buttery cream for all skin types that protects, plumps and hydrates.
SHOP NOW