What Does Vitamin A do for Skin?
Vitamin A can form an essential part of your skincare routine in its active form - retinol. A derivative of Vitamin A, retinol, and retinal, are known for their numerous benefits, including reducing the depth of fine lines and minimizing the appearance of dark circles, whilst exfoliating the skin and promoting a youthful glow.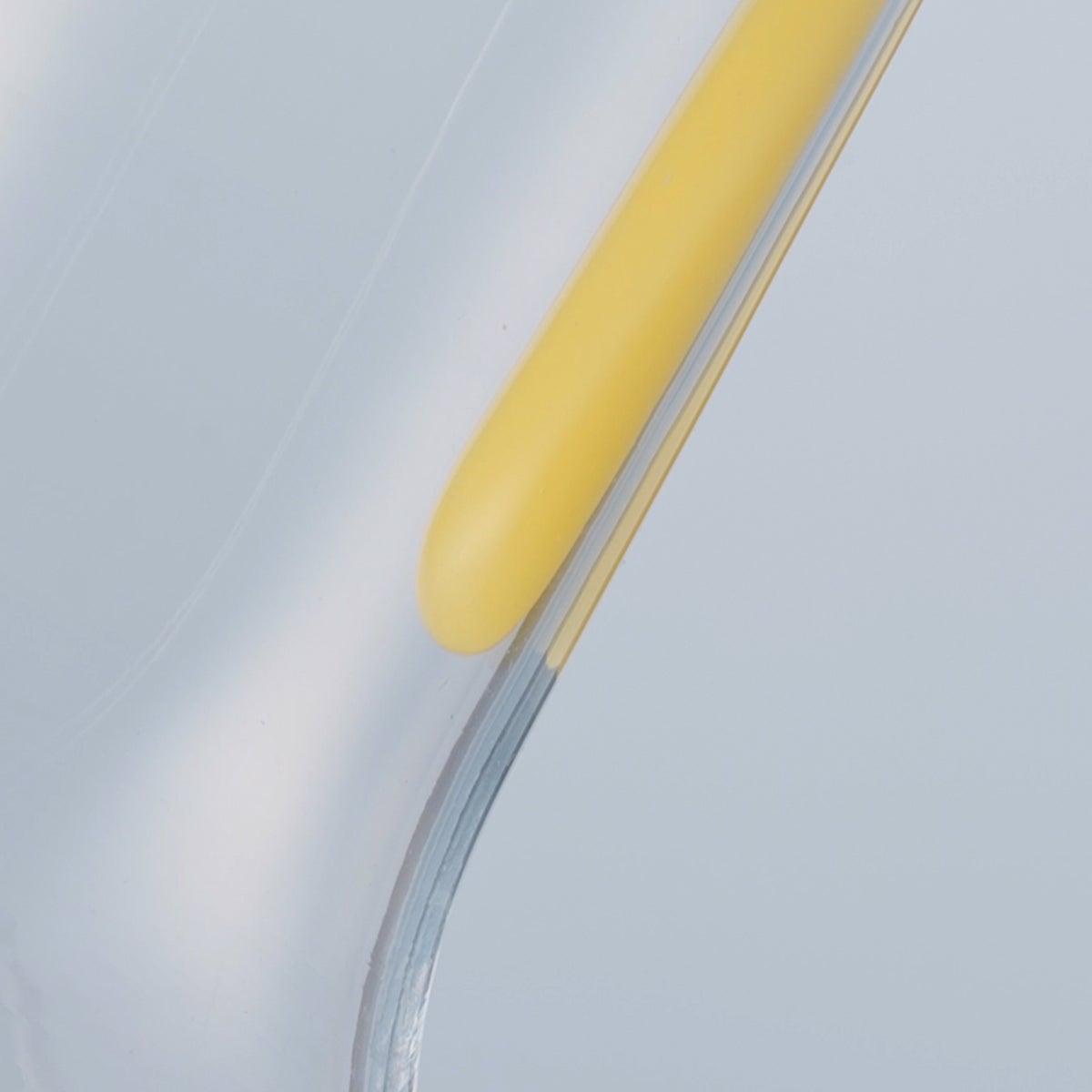 Vitamin A for Skin
Derivatives of Vitamin A, retinol and retinal (retinaldehyde), are powerful skincare ingredients known for their restorative benefits for skin. Discover our best Vitamin A skincare products and learn how to incorporate them into your routine.
What is Retinol?
Retinol is a precursor of Vitamin A, a nutrient that promotes and increases the turnover of skin cells. When applied to the skin, retinol converts to retinoic acid. Retinoic acid is a metabolite that can be processed by skin cells, using Vitamin A to encourage skin cell growth and development – mimicking how skin cells act during youth. It is this promotion of skin cell turnover that makes retinol a powerful anti-aging skincare ingredient, as it plumps skin, minimizing the appearance of fine lines and wrinkles.
What is Retinal?
Converting into retinoic acid in just one step, retinal, also known as retinaldehyde, is effective at a much lower concentration than retinol, which needs to undergo two conversion steps to become retinoic acid. As a result, this form of Vitamin A has been shown to work up to 11 times faster than retinol. This lower concentration also means that retinal is a non-irritating alternative to retinol, making it suitable for sensitive skin along with all other skin types.
Retinal in its pure form is known to be highly unstable. Our Vitamin A serums and creams, Midnight Renewal and Illumineye C, include a patented, innovative form of retinal protected within a cyclodextrin delivery system which ensured stability and optimal delivery of Vitamin A into skin without irritation. Once converted, retinoic acid facilitates the communication between cells, encouraging aging cells to continue their renewal process and regenerate collagen and elastin.
What are the Benefits of Vitamin A for Skin?
The most common derivative of Vitamin A, retinol works to improve the appearance of skin for a smoother, plumped and more youthful complexion. The main benefits of this form of Vitamin A include:
1. Retinol promotes collagen and elastin production to reduce the appearance of fine lines and wrinkles.
2. Speeding up cellular turnover, retinol resurfaces and smooths the complexion.
3. Retinol assist the skin's natural exfoliation process, reducing the appearance of dark spots and hyperpigmentation.
How to Use Vitamin A in your Skincare Routine
The benefits of Vitamin A can be experienced in the form of moisturizing Vitamin A creams and serums. An essential step in an anti-aging skincare routine either morning or night, our Vitamin A skincare products can be easily incorporated into your routine.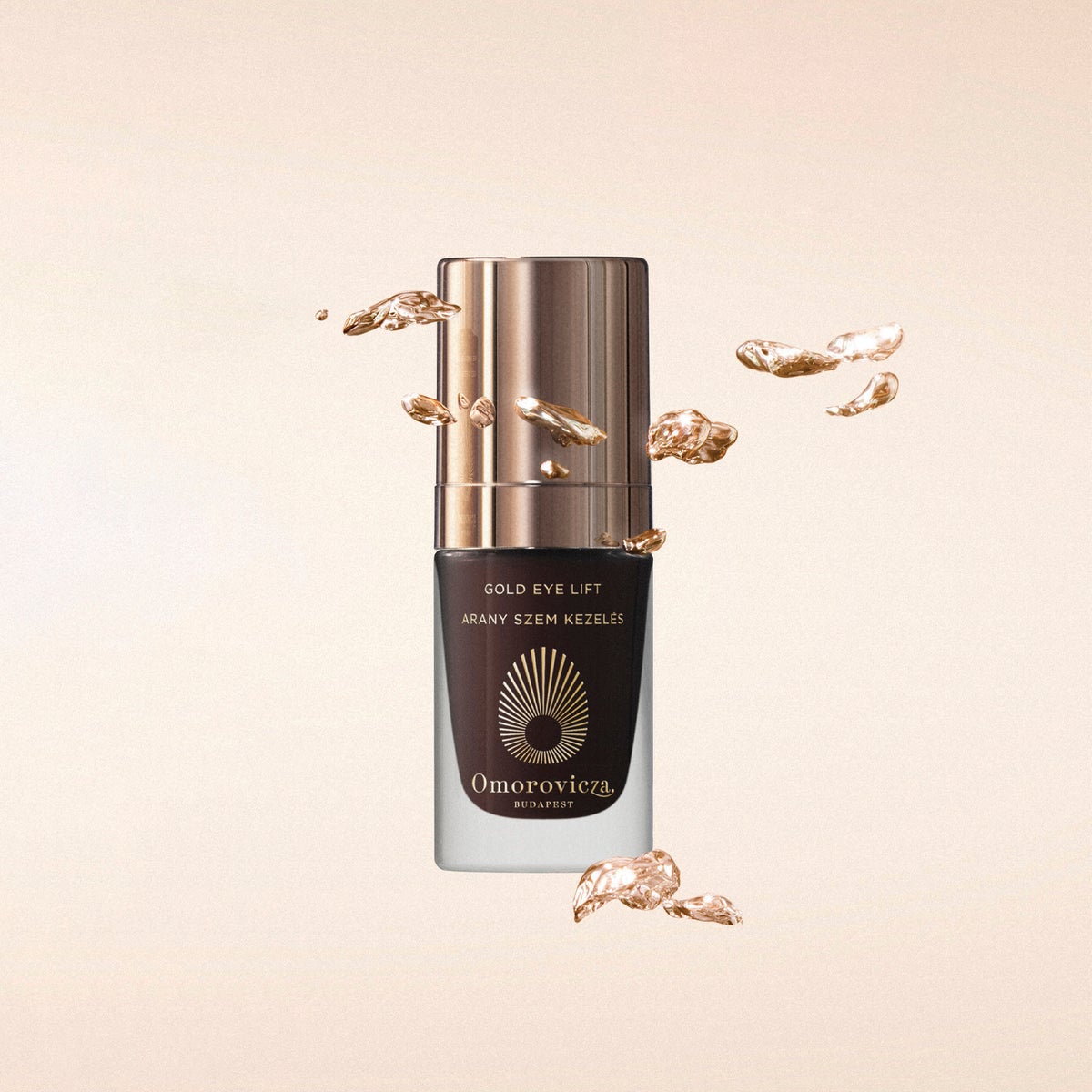 Gold Eye Lift
This nourishing eye cream harnesses the curative power of colloidal gold, Vitamin A and Vitamin C to lend the eye contour a dramatically lifted and firmer appearance, whilst brightening tone and reducing dark circles.

Suitable for all skin types, this gold and Vitamin A-infused cream can be easily incorporated into your skincare routine. Gently dab Gold Eye lift to the eye area after cleansing.
Brightens dark circles
Lifts eye contour
Reverses sun damage
SHOP NOW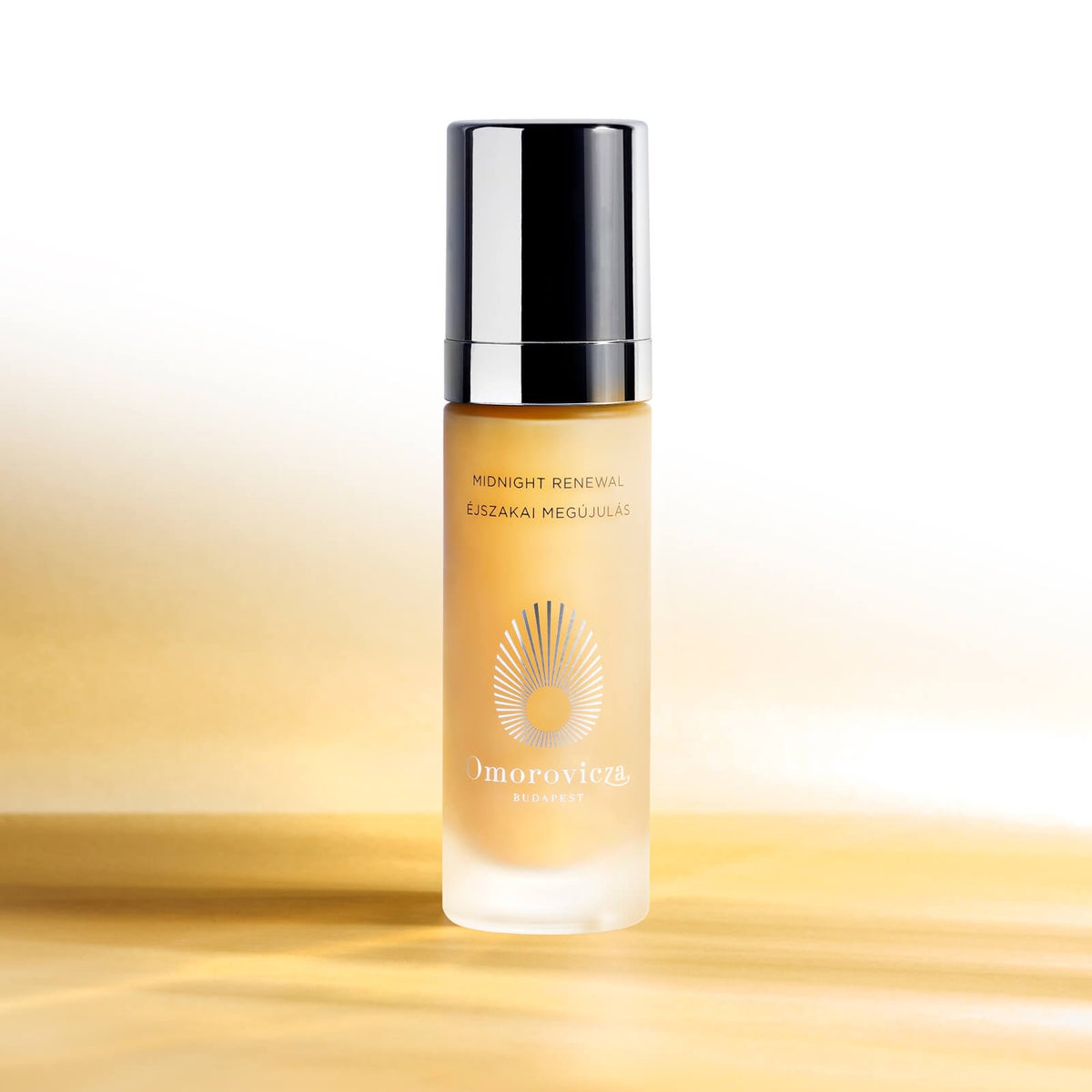 Midnight Renewal
Renew skin's youthful vitality with Midnight Renewal, a night-time serum designed to stimulate optimal repair during sleep. Retinal-infused, this innovative Vitamin A serum reduces the appearance of lines and wrinkles, smoothing the complexion, whilst microalgae restore and shield skin from the damaging effects of environmental stressors.
Whilst sensitive skin types may need to build up tolerance gradually, this serum is suitable for all skin types. Apply the Vitamin A-rich Midnight Renewal serum after cleansing as part of your night time skincare routine to help firm and smooth skin.
Reduces signs of fatigue
Restores radiance
Smooths, nourishes and plumps
SHOP NOW
Discover Omorovicza products with vitamin A
Added to your basket
Sorry, there seems to have been an error. Please try again.
Subtotal: ( items in your basket)
Quick Buy
Sorry, there seems to have been an error. Please try again.
Discover more ingredients